We have a very active program for Juniors in our club.
In the near future we will offer a CORE course.
For further information, please call Doug at 250-374-4898 or Raelene at 250-578-8052.
Our youth at an archery session.
Ice fishing at Heffley Lake.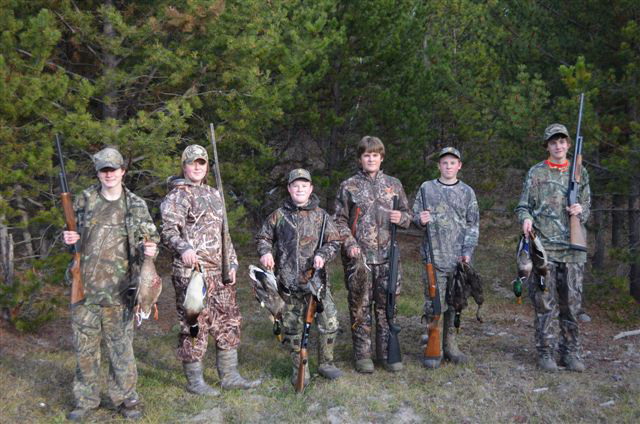 Our youth after a successful day
of duck hunting.
A junior enjoys fishing with a
senior club member.